A Medical technique that allows the user to mold chakra around their hands in extreme sharp precision.
Increasing their melee attack damage with their Chakra stats.
Requirements
Medical Mastery and Level 15
How to Obtain
Purchase at any Scroll Shop for a Sealable Scroll I
In-game Look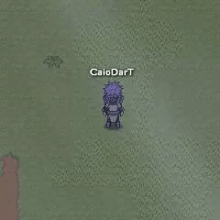 Technique Advancement
(The images in these photos have yet to have their info updated. This was before they were changed.)
Level 1: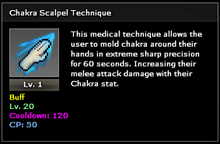 Level 2: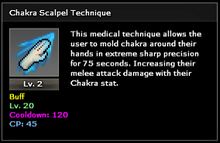 Level 3: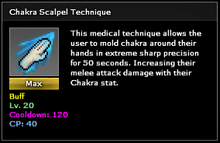 Community content is available under
CC-BY-SA
unless otherwise noted.