This is a Medical technique that allows the user to mold their chakra around their hands for an instant before  
striking in orde to cause precise damage to vital organs. This technique scales with Intellect Stat. Applies a mini stun that lasts 0.5 second and Poison debuff. 
Requirements
Medical Mastery and Level 15
How to Obtain
Purchase at any Scroll Shop for a Sealable Scroll I
In-Game Look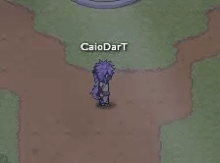 Technique Advancement 
Level 1: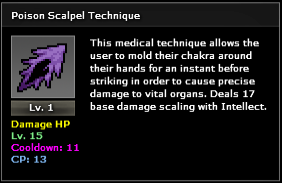 Level 2:
Level 3: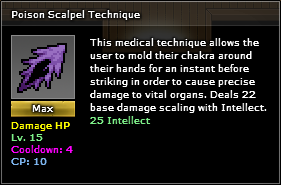 Community content is available under
CC-BY-SA
unless otherwise noted.