Treat Wounds Technique is a Medical technique that allows the Ninja to patch the wounds of an ally to
restore their Health Points. It scales with your Chakra and this can be cast up to 3 Tiles distance.
Requirements
Medical Mastery and Level 10
How to Obtain
Purchase at any Scroll Shop for a Sealable Scroll I
In-Game Look
Technique Advancement
Level 1: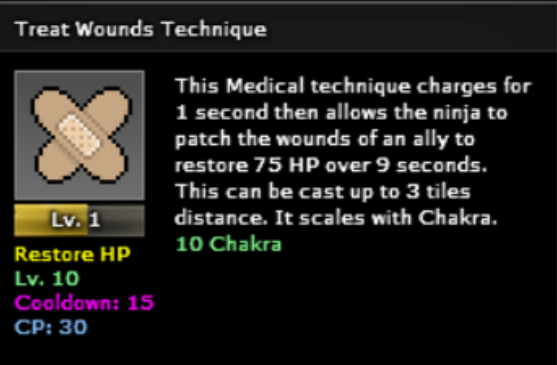 Level 2:
Level 3: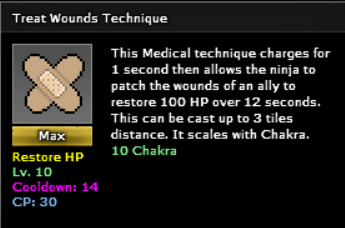 Community content is available under
CC-BY-SA
unless otherwise noted.